Worked as the design lead for developing the new Mixed Reality headset for dreamworld.
When we facing competition from Microsoft, Google, and apple in the near future. What can we do to create a product that can uniquely positioned and design to fit in the market.
Dream glass air is a Mixed Reality headset aim to bringing the benefit of MR to everyone. It has powerful hardware and a versatile package.
DreamGlass Air helps! it can 'project' multimedia from your smartphone into multiple 100'' virtual screens. With a 2.5k QHD resolution and an unparalleled 90°FOV, every single detail comes to life for the most immersive viewing experience you've ever seen.
Dreamglass air can is designed to be a tool to help the developer to find new possibility in providing services.
​
When facing competition with some of the biggest tech companies.
During the design process, we are facing unyielding limitations such as budget and product positioning.
​
Our team spend a large portion of time figuring out the user scenario. And use it as a guideline to determine which hardware is need for our target user.
It's comfortable to wear and completely hands-free.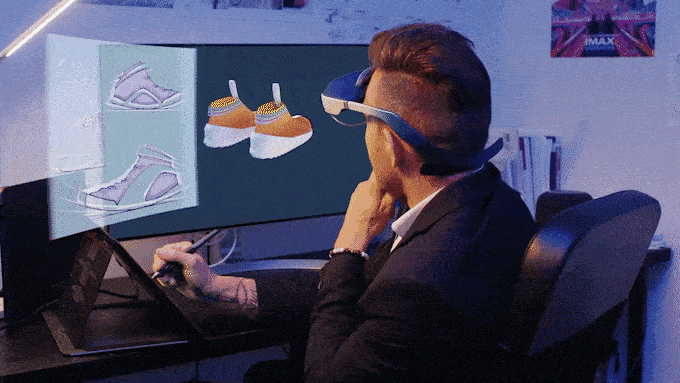 Compatible to tablet, discover a new playground of design.
The virtual assistant comes in handy.
Discover the new way of controlling the drone.
Increase in working efficiency.
Portable, come with a case.
Image of me working on designing the headset, testing prototype.
Our engineering team working process, and trade show images.