We are facing an unyielding budget limitation in this project. This leads to compromise the design for using the existing parts.
1. AR headsets are too expensive (Normally $2-3K)
2. Very few AR contents are out there.
Cut computing component and put a high-resolution display inside
(reduce cost to around $200 and make it lighter than Xs Max)
Take advantage of computing components on entertainment systems people already own including, smartphones, tablets, consoles (PS4, Xbox, Switch), PC & Mac, drones, etc.
(which makes existing content available to users.)
Dream Glass Air is a mixed reality headset aimed to bringing the benefit of MR to everyone. It has powerful hardware and a versatile package.
DreamGlass Air helps! it can 'project' multimedia from your smartphone into multiple 100'' virtual screens. With a 2.5k QHD resolution and an unparalleled 90°FOV, every single detail comes to life for the most immersive viewing experience you've ever seen.
Dreamglass air can is designed to be a tool to help the developer to find new possibility in providing services.
​
When facing competition with some of the biggest tech companies.
During the design process, we are facing unyielding limitations such as budget and product positioning.
​
Our team spends a large portion of time figuring out the user scenario. And use it as a guideline to determine which hardware is needed to create value to our user.
It's comfortable to wear and completely hands-free.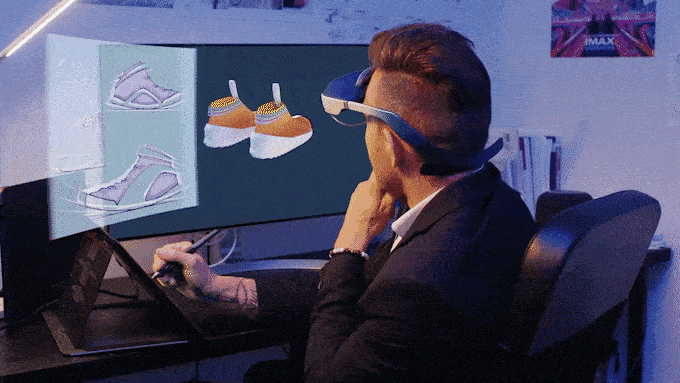 Compatible to tablet, discover a new playground of design.
The virtual assistant comes in handy.
Discover the new way of controlling the drone.
Increase in working efficiency.
Portable, come with a case.