Educational partnership
with Safran
Objective:
Design the next-gen business class aircraft cabin.
28 seats should fit in the given area.
The target customer is on a long-distance international flight, The Reserve is a business cabin design envisioning the ideal business flight experience for Safran's premium clients.
​
​
* Target clients include Qatar Airways, Singapore Airway, and Etihad Airways.
To a great extent, it determines the CMF decision of this project.
Layout for 28 seat units.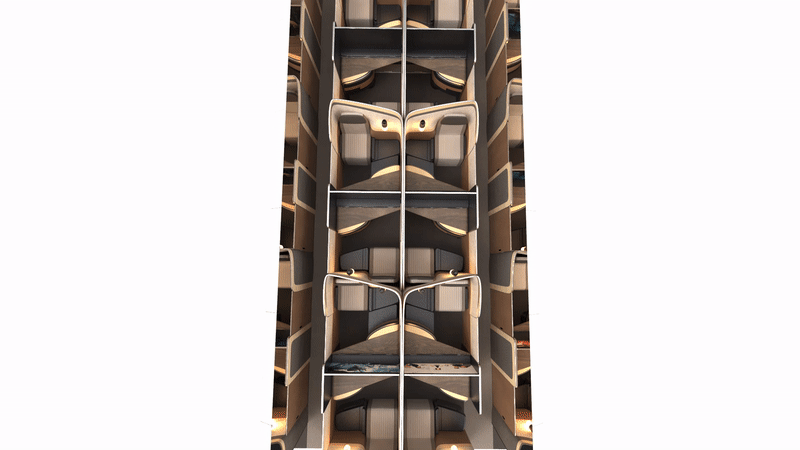 Bed size: 78inch * 21inch + 32inch * 21inch